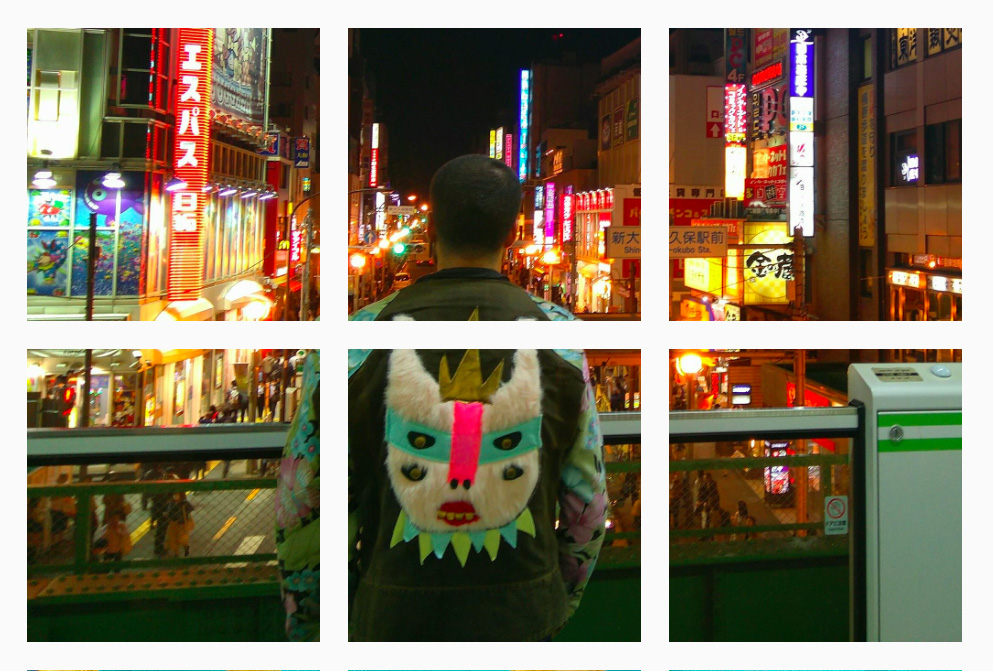 (Vigo,1982) Since he was a child he likes to draw, attracting him especially the aesthetics of comics and graffiti. During his adolescence he began to write their first letters and to create characters through the streets of Vigo. This introduction to the painting takes him, years later, to study fine arts. He graduated from the Faculty of fine arts of Pontevedra, specializing in painting and drawing,
where he received an Erasmus scholarship to study in Yassy (Romania). Then extend your training in graphic arts, in the Vigo EMAO. Currently resides in his home workshop in a village in the Galician depths, where divided his artistic activities between painting, murals, graphic arts and design. Lately it is also participating and taking audiovisual proposals.
In 2014 cover next to Mars Martinka the artistic collective Cromosaurio, which is dedicated to the graphic-textil art and fashion design. His work, colorful and organic, runs from the most vain and daily life, the mystical, the existential or political, always from a perspective of absurdist and mysterious, as he sees life, using irony and humor as balm to misanthropy and defeatism.
Among other places, he has exhibited in the Olalab Gallery, Auditorio de Galicia, the Halcón Milenario, MARCO or La Casa Encendida.