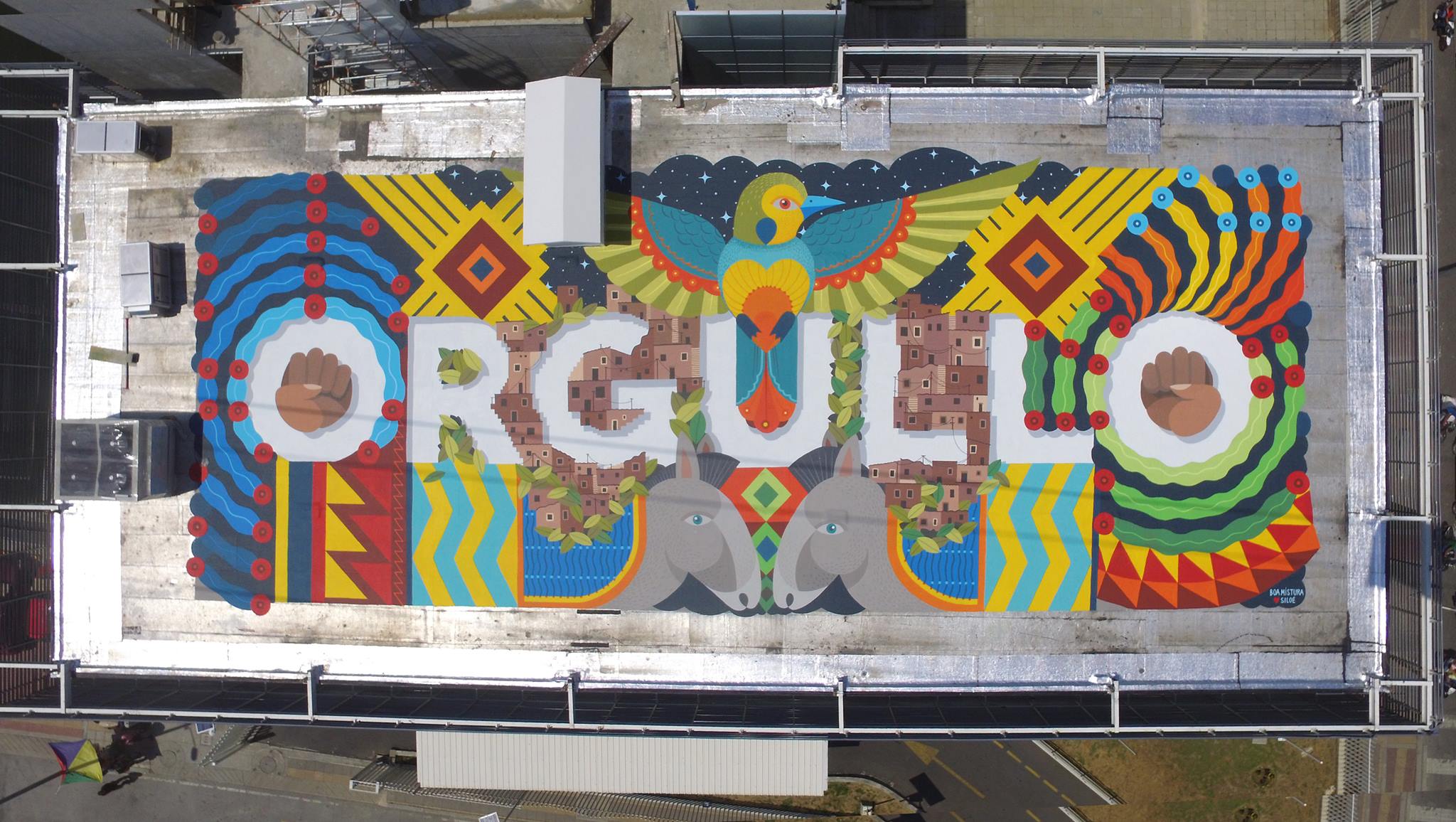 They are a multidisciplinary team with roots in graffiti art. Born in late 2001, Madrid, Spain. The
term "Boa Mistura" comes from the portuguese "good mixture", referring to the diversity of
backgrounds and points of view from each member. They develop their work mainly in the public
space. They have carried out projects in South Africa, USA, UK, Brazil, Mexico, Georgia, Chile,
Algeria, Norway, Kenya, China, Serbia or Panamá. They were 15 years old when we first met,
while painting the walls of our neighborhood. We became friends since then. Their headquarter is
in Madrid, but they spend the day from here to there, living among paint buckets, computers and
ping-pong matches. They love what they do. They understand their work, as a tool to transform the
street and to create bonds between people. They feel a responsibility with the city and time we are
living in.
They've been invited to show their work at the Biennale of Urbanism in Shen Zhen 2017, the
Bienal de Muralismo de Cali 2016, the Bienal of the Arts in La Habana 2015, the Triennale di
design in Milano 2015, the Bienal Iberoamericana of Architectural and Urbanism 2013, the Biennial
of South of Panamá 2013 and the Biennale di architecture in Venezia in 2012;
They have taken part of exhibitions in Art Centers such as the Reina Sofía Museum, MAXXI
Contemporary Art Museum in Rome, Casa Encendida, DA2 Museum, CAC Málaga, Alcobendas
Art Center, Weltmuseum in Wien and Caixa Forum.
They've worked in partnership with the UN, ONCE (Spanish national organization for the blind),
Oxfam Intermon, Acción contra el Hambre-ACF, Greenpeace and the Red Cross.
Currently we collaborate tightly with the Galería Ponce+Robles in Madrid. And give advice in the
Área de Paisaje Urbano of the Madrid City Hall in a collaborative way of work.