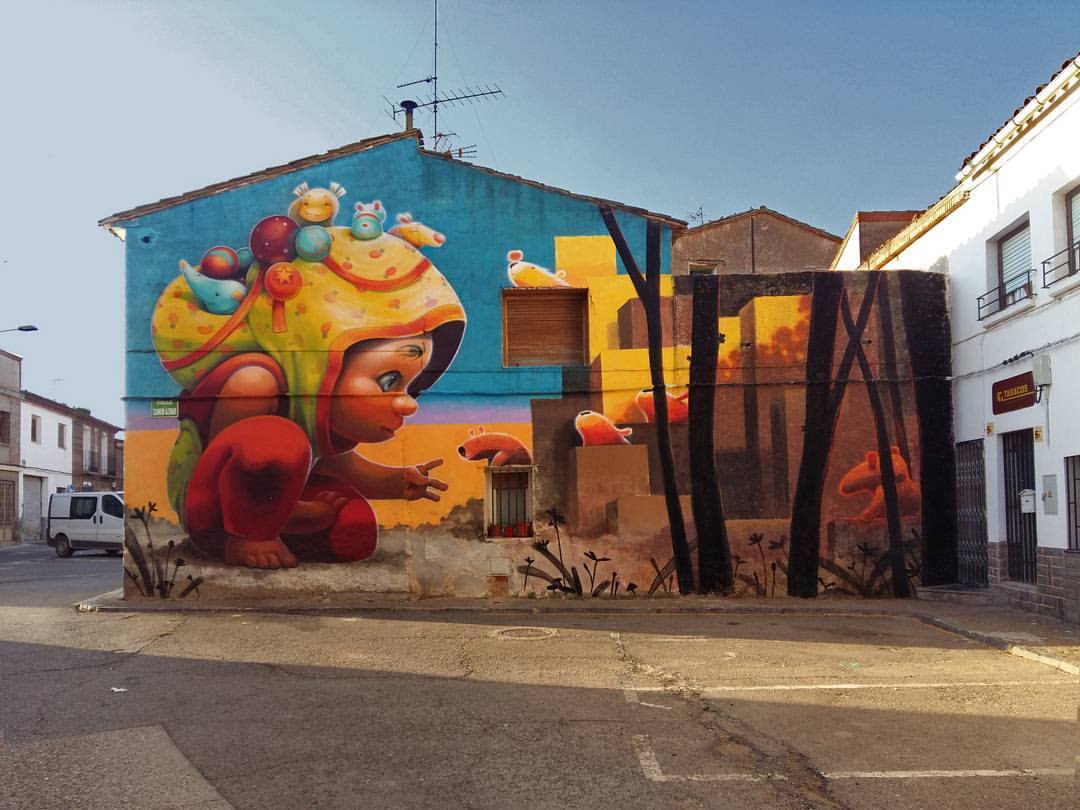 Graciela Goncalves Da Silva is an argentinean artist, Animalitoland is her visual universe.
Curious by nature, self-taught illustrator, Graphic Designer from Buenos Aires University. For ten
years she's worked in diverse media: illustration, comics, animation, videogames (among others),
cultivating a visual language of her own, wich she uses to shape her creatures. Around 2010 she
moved her inner world into the streets, without knowing how deeply would this impact on both
artistic and personal ways.
She's been a conference speaker at Pictoplasma (Berlín) and Intramuros (Madrid); made solo
exhibitions at Club Maipú (Buenos Aires) and Swinton Gallery (Madrid); and painted in the streets
of Argentina, Spain, Portugal, Italy, France, Belgium, Germany, Ireland, Norway, Sweden, Hungary,
Estonia, and China. She's now travelling, painting and growing from direct experiences with
people.