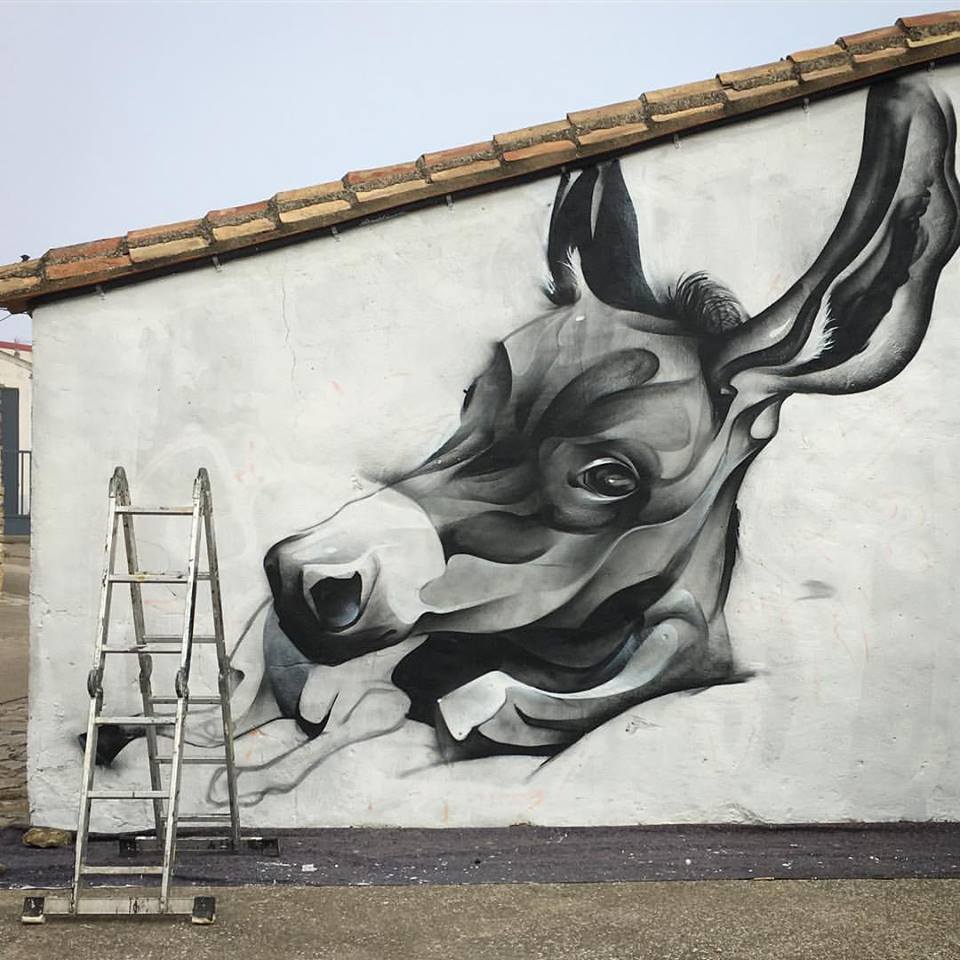 Isaac Mahow, graffiti writer from the early childhood, who was unifying his diverse knowledge of
the art world thanks to different studies on painting, illustration and design, at the School of Fine
Arts and Design of Zaragoza.
Although he had always drawn and written, what really drove him to the world of graffiti was the
writer Ira Levin. One of his motivations is to ensure that everyone can see his work.
His work is based on his own theories of light and contrasts of color to which he adds sharp
shapes combined with other sinuous forms, which has led some to call his style 'Pop Surrealism'
He is currently a professor while continuing to develop his artistic vocation in a professional
manner. With a work full of meanings and suggestive looks, it is managed between contrasts of
concepts and form.