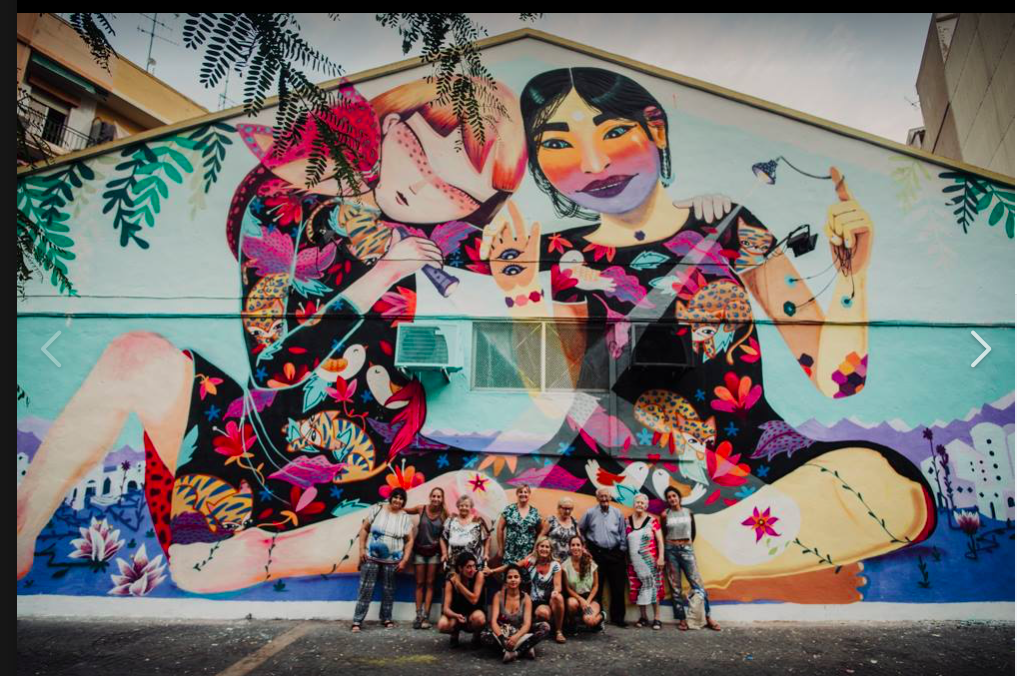 Julia Silla (AKA Julieta xlf), born in Valencia in 1982, has an Fine Arts Degree and Master in
Ilustration by Universidad Politécnica de Valencia. She continues experimenting on diverse
disciplines, combining it with her job, mural painting. Since 2004 she ____ in public spaces in
Valencia, Alicante, Madrid, Baleares, Extremadura, Francia, Italia, Bélgica, Santiago de Chile,
Valparaíso…and take part on Street Art Festivals as: UpFest (the biggest Street Art Festival in
Europe), Sagra della Street Art, M.I.A.U. Fanzara, Latidoamericano, Mislatas Representan, Safe
Street Art Festival, Intracity, Xekin Festival, Habitat vs Graffiti, FIART Valencia, Incubarte, Poliniza
UPV, Arte Arde Valencia, etc.
In his active career, he has participated in museums and be part of collective and individual
exhibitions in Valencia, France and, recently, the United States.