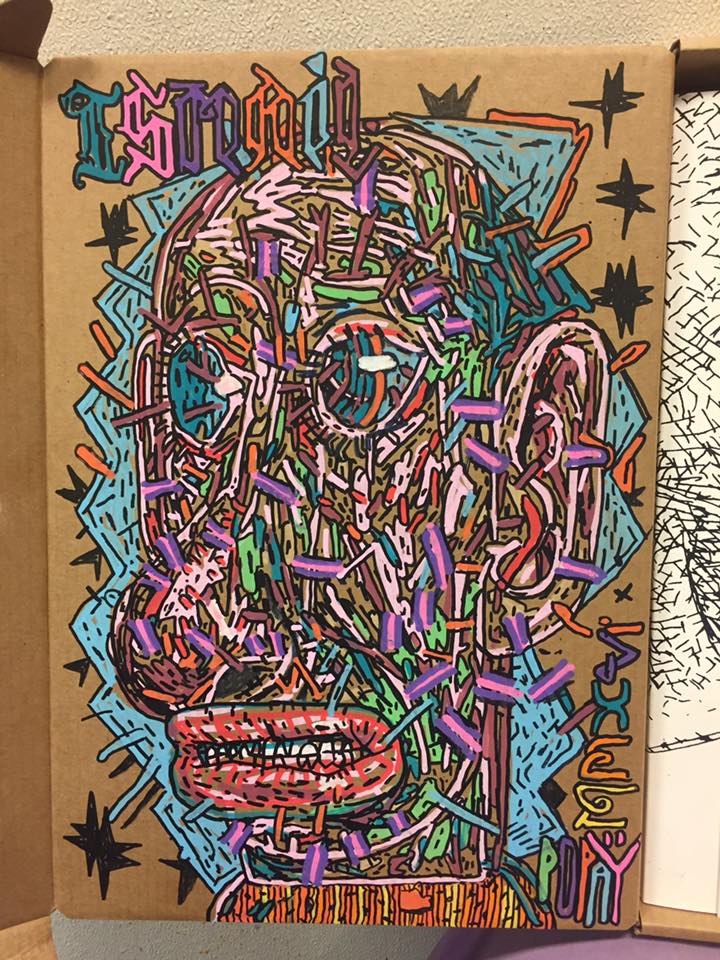 Graffiti artist, painter and graphic designer, Popay delivers visceral and organic work. Born in
Barcelona, he has been inspired by paintings of Combas, Picasso, comics, and animation movies,
and is also influenced by the music of Jimi Hendrix and Spiral Tribe.
Using spray cans, brushes, or airbrush, Popay invests heavily in his work, from city walls to
canvases. He is also a fan of digital mediums as much as traditional mediums, and as a result
creates illustrations, record covers, photo prints and video projections. With a rich career and as
one of the pioneers of street art, Popay's work today evolves in the four corners of Europe in
notable areas of contemporary art.